"Get ready for Japan" 2-week virtual training programme
Application deadline: Thursday, 10 March 2022
Comienzo: el lunes, 16 de mayo de 2022 a las 09:00
Finaliza: el viernes, 27 de mayo de 2022 a las 20:00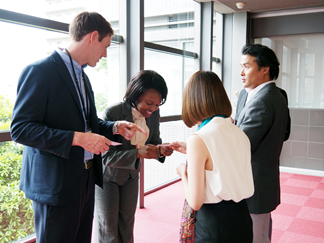 OBJECTIVES
To help participants gain an in-depth understanding of doing business in Japan.
Gain a broad understanding of the Japanese business environment, business practices and Japanese-style personal communications to find ways of doing business successfully through a partnership relationship.
Become aware of the decision-making process within Japanese companies and therefore gain a better understanding of their negotiation style and hierarchy.
Provide the opportunity to strengthen relationships with existing Japanese clients and facilitate contacts with future ones.
AIMED AT
Citizens of an EU Member State or a COSME partner country.
Employees of a company that is > 50% owned by the EU or a COSME partner country.
Employees of an organisation that is a legal entity of the EU or of a COSME partner country.
Managers or executives of an industrial company.
OFFERED
The unique opportunity to experience and understand the cultural and economic elements that define and explain Japan's business and technological achievements.
It focuses on business management and consists of a combination of lectures, case studies, negotiation exercises with Japanese managers and virtual company visits.
DATE & PLACE
The programme will be held online from 16 to 27 May 2022.
The application deadline is 10 March 2022.